GRIFFICA: On the Way to the (Artists') Forum
The Artists' Forum Festival of the Moving Image had their closing night awards ceremony last night, and I won Best Director for my short "Griffica"!
Here's my acceptance speech. I had to deliver it at the last minute, hence the handheld aesthetic and my super-casual Back to the Future holiday sweater:
"Griffica" also picked up nominations for Best Lead Actor (congrats to my dude James Dolbeare!), Best Screenplay, Best Editing, and the fest's Juror's Award.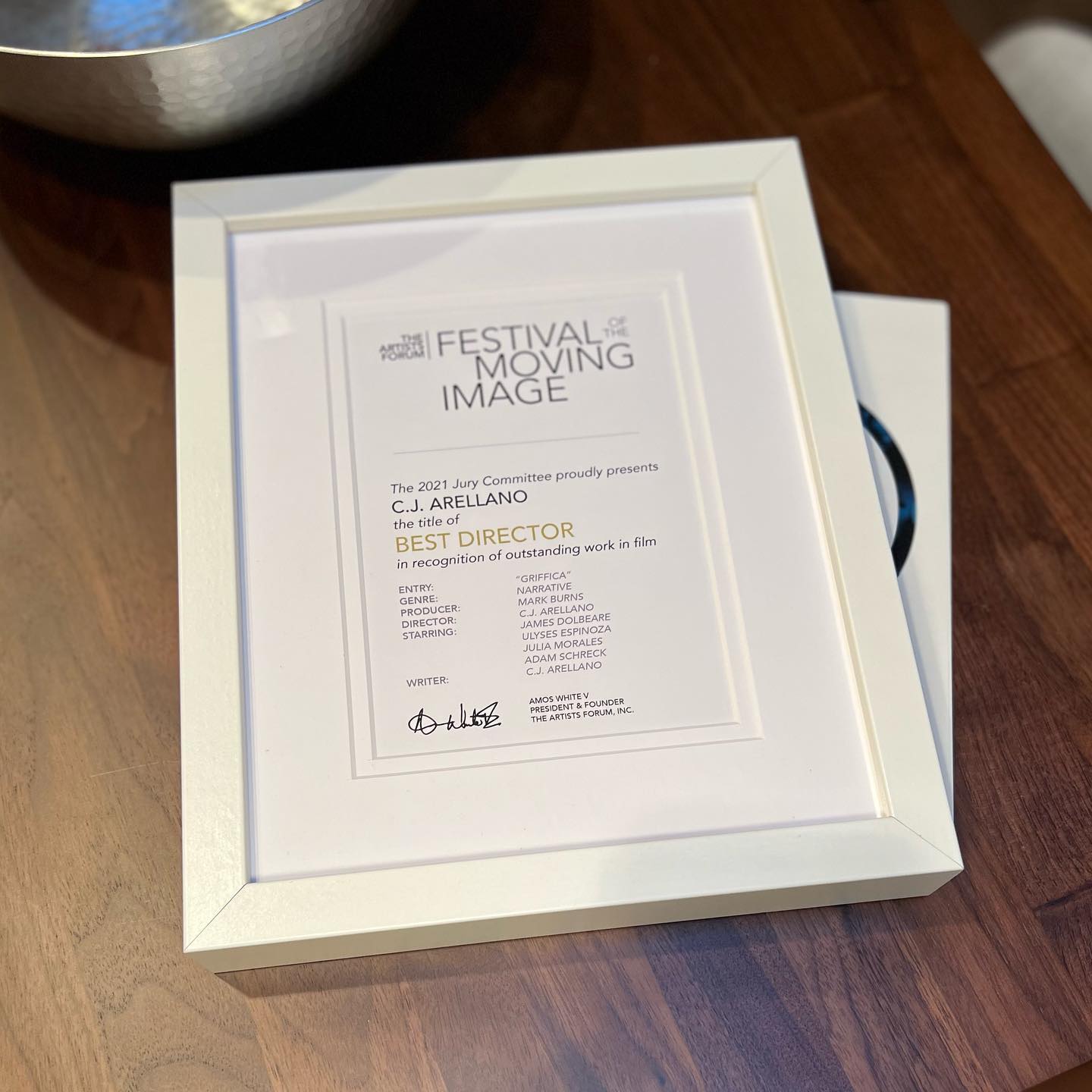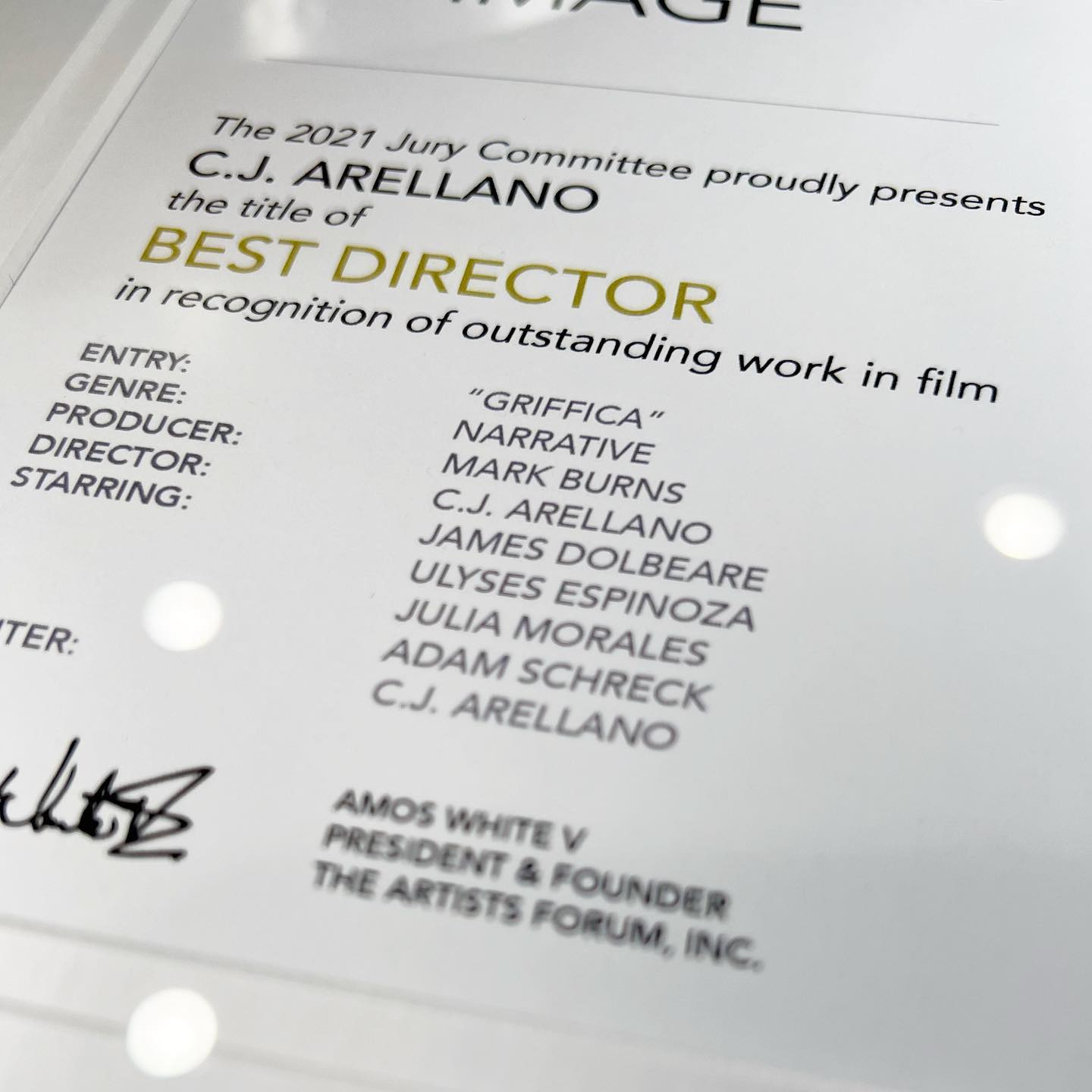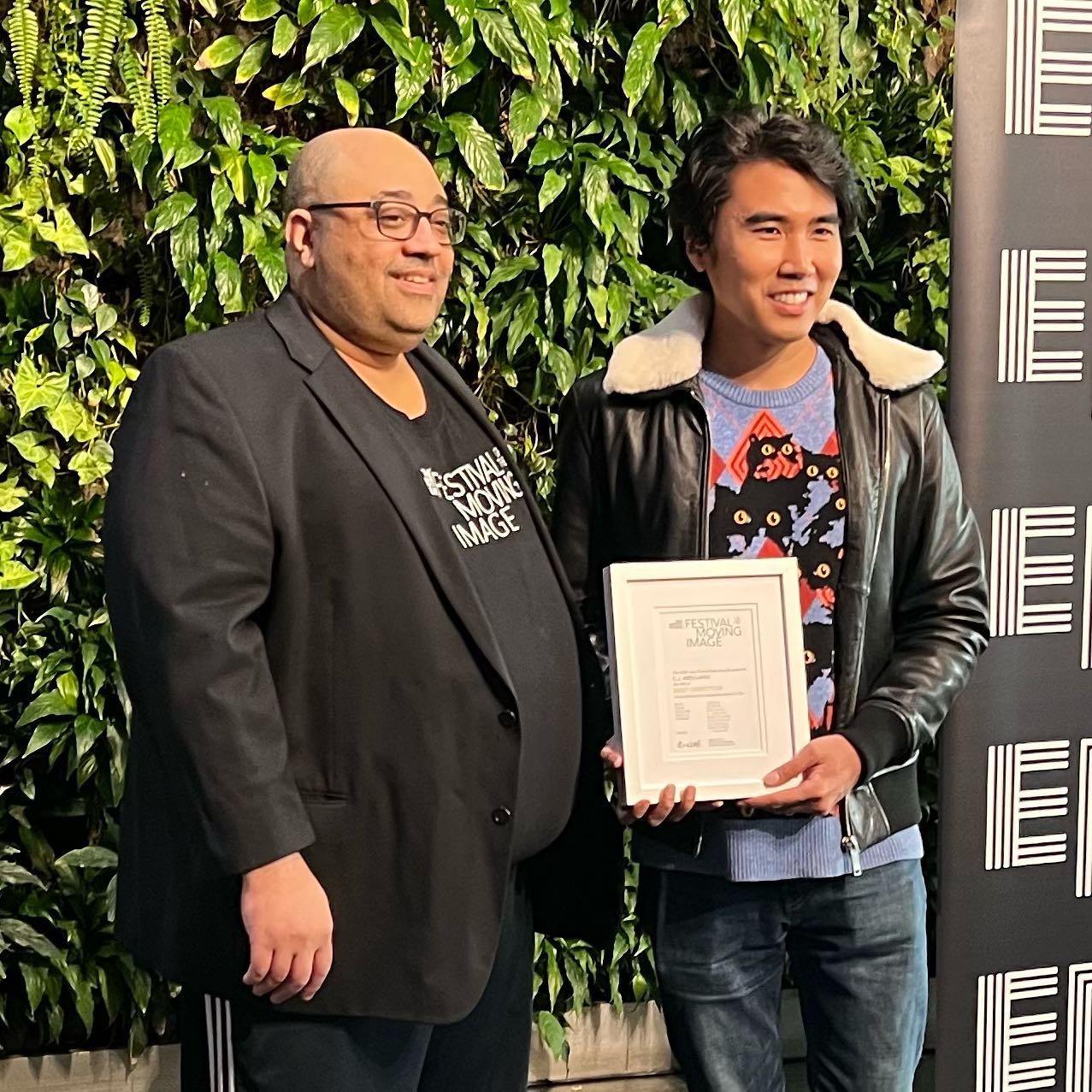 Many many thanks to the fine folks at the Artists' Forum!